2000trees Announce Virtual Festival
This year's 2000trees festival may be postponed until 2021, but organizers have announced a virtual replacement: 2000screens.
2000screens is a virtual festival that will feature live performances, podcasts, and archival performances that will be streamed via the festival's Facebook and Instagram pages from July 9th-11th.
The event will include performances from Enter Shikari, Jimmy Eat World, Cancer Bats, Thrice, We Were Promised Jetpacks, VUKOVI and more. Check out the entire lineup below.
"Obviously we're gutted that there won't be a 2000trees this summer, but I can promise you that this is the next best thing," said James Scarlett.
"We've got loads of amazing exclusive content and I'm particularly excited by the live sets from Jimmy Eat World and Jamie Lenman. Honestly, they have to be seen to be believed! There is also an interview between some of the organizers and Sappenin podcast – make sure you tune in for loads of reminiscing and never before told stories plus a couple of line-up hints for 2021."
The 2000screens schedule will be announced soon.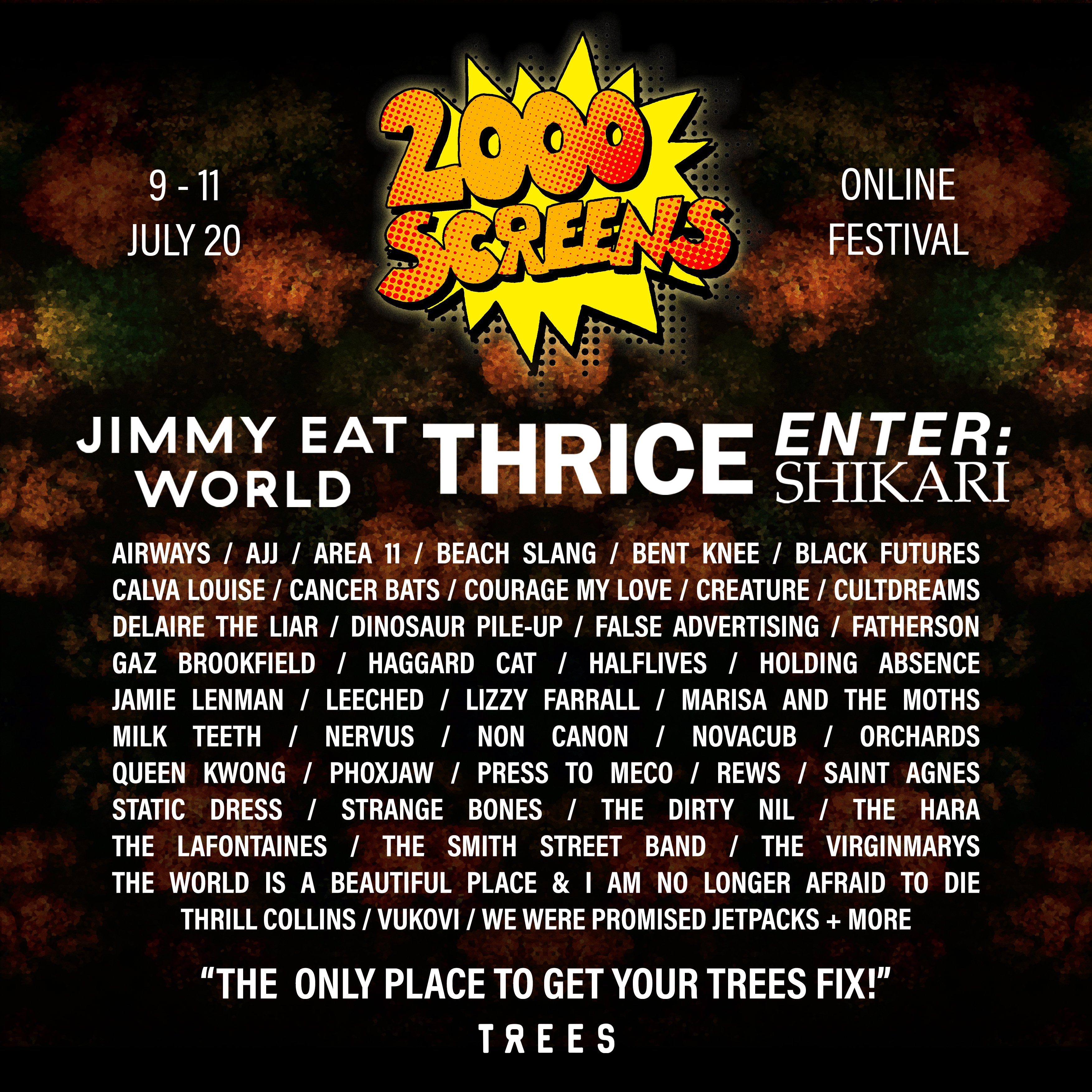 Related Images: