While You Were Away: New Music From Foals, Silk Sonic And Stabbing Westward Plus New Gorillaz Reissue
November just started and we're already spoiled with so much new music! If you're struggling to keep up with it all, GENRE IS DEAD! has you covered. See what you missed over the weekend with this week's While You Were Away.
Silk Sonic Release New Single 'Smokin' Out the Window'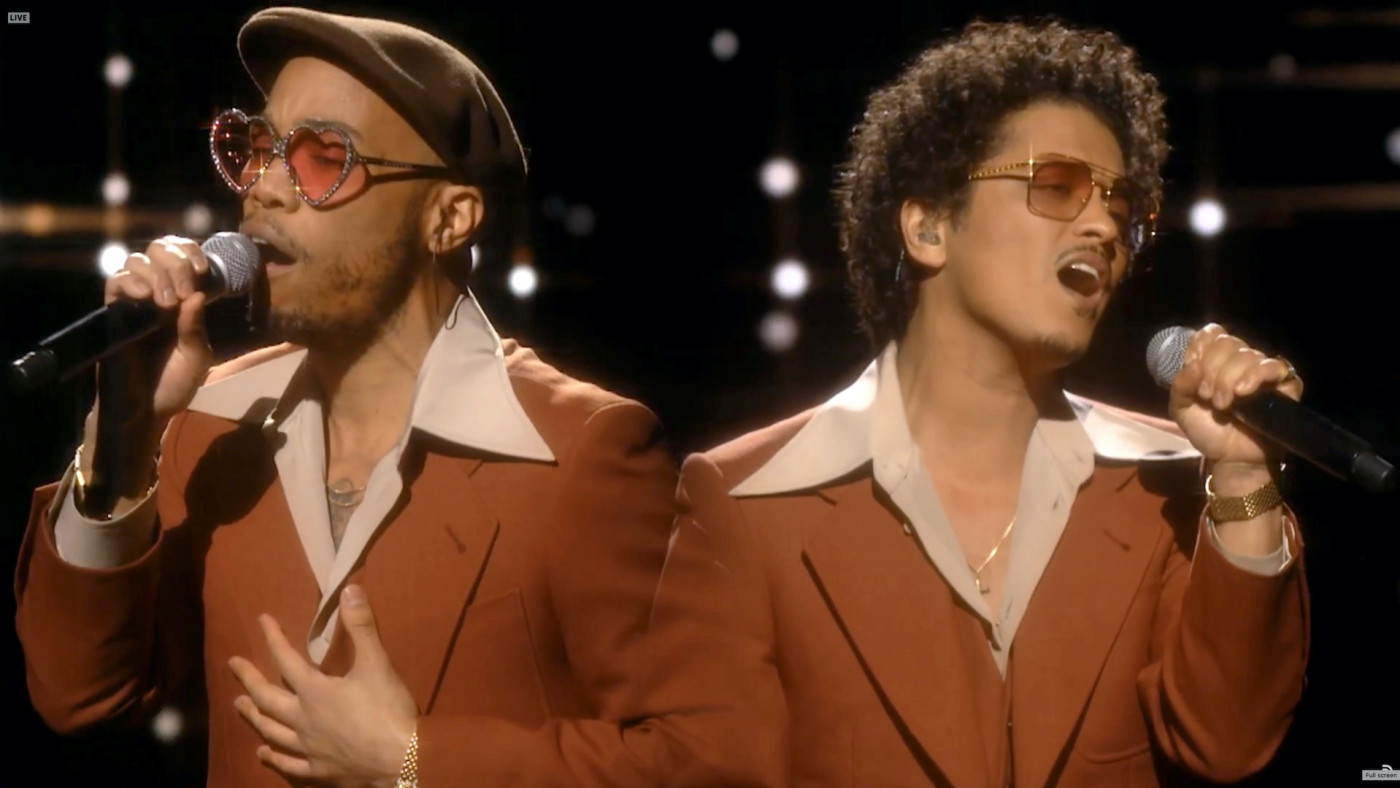 Bruno Mars and Anderson .Paak aka Silk Sonic released their new song "Smokin' Out the Window" taken from their debut album An Evening with Silk Sonic. "Smokin' Out the Window" follows previously released singles "Skate" and "Leave the Door Open."
The accompanying music video sees Mars and .Paak performing the song on a Soul Train-like show. Watch the video below.
Silk Sonic's debut album, An Evening with Silk Sonic, comes out November 12th.
Stabbing Westward Announce First New Album in 20 Years
Veteran industrial rockers Stabbing Westward have announced their new album, Chasing Ghosts, making it their first in 20 years. To previous the album, they shared new song "I Am Nothing." Listen to it below.
"It seems like we've been working on this album for a long time, trying to get it just right," said keyboarding Walter Flakus said. "With the help of John Fryer and COP International, everything fell into place. We are so excited for the world to finally hear the album. The single 'I Am Nothing' is just the tip of the iceberg."
Frontman Christopher Hall added, "It's great to be back, and working with John Fryer and Tom Baker again was awesome and felt like making a pure old-school Stabbing Westward album. I am excited to see how people will receive the new songs."
Chasing Ghosts comes out March 18th and features new songs along with reworked versions of the tracks from their 2020 EP Dead & Gone EP. That release saw the reunion of founding members Hall and Flakus with guitarist Carlton Bost and drummer Bobby Amaro joining the lineup.
Gorillaz's Self-Titled Debut Album Gets 20th Anniversary Re-release
Gorillaz celebrate the 20th anniversary of their seminal self-titled album with a special 8xLP vinyl box set. The super deluxe collection features the 2001 album remastered along with previously unreleased demos, "G-sides," a recording of the band's 2001 performance at The Forum, and a remix album Laika Come Home, which will be available on vinyl for the first time.
The collection comes packaged in a folio-style hardback book with a 27-page "dossier" of leaked documents, memos, faxes, and some early Jamie Hewlett drawings. Two Polaroid-style mugshots. The collection arrives December 10th. Pre-order a copy here.
Foals Return With New Single 'Wake Me Up'
Foals have given us a taste of their upcoming seventh album with their new single "Wake Me Up."
Frontman Yannis Philippakis describes that track as "our version of a dance or disco record" with lyrics that "transport oneself out of the oppression of lockdown and the bleakness of last year," he continues, "There's a journey that the band has gone on experimenting with different palettes of sound. This time there was a desire to take it back to more of the initial idea of the band where the rhythm, the grooves and the guitars are interlocking architecturally. We wanted to tap into the physicality of music. And we wanted it to feel good."
Philippakis went on to say "We wanted to create a contrast between the outside world and the music that we're writing inside this small room. We couldn't help but reimagine ourselves on stage and how euphoric it will be once it returns."
Listen to "Wake Me Up" below.
Senses Fail Announce New Album 'Hell Is In Your Head,' Share New Single
Senses Fail have announced their new album Hell Is In Your Head, due out July 15th via Pure Noise Records. The band offers a taste of the upcoming record with new song "I'm Sorry I'm Leaving You." Listen to it below.
"I wrote this song about the constant struggling with making music and art as a living. I am constantly waiting for it to all fail and disappear even 20 years into a career. At no point do I ever feel safe," said singer Buddy Nielsen of the latest track.
"After having a child, the relationship with this lifestyle became more strained," he continued, "Having to leave home and lose time with your child while also hoping that what you do continues to support your family and remains fulfilling is complicated. Continuing to improve and remove my own trauma in order to be a better father is the bases and goal of the song."
"I'm Sorry I'm Leaving You" follows previously released singles "Lush Rimbaugh" and "Death by Water" featuring Ice Nine Kills' Spencer Charnas. Pre-order Hell Is In Your Head here.