While You Were Away: New Music From Enter Shikari And Metallica, Remembering David Crosby, Harley Davidson Music Festival And More
In this week's edition of While You Were Away we're remembering David Crosby, rocking out to music from Enter Shikari and Metallica, plus Harley Davidson's four-day festival, and more.
Enter Shikari share Rou Reynolds-directed video for '(pls) set me on fire'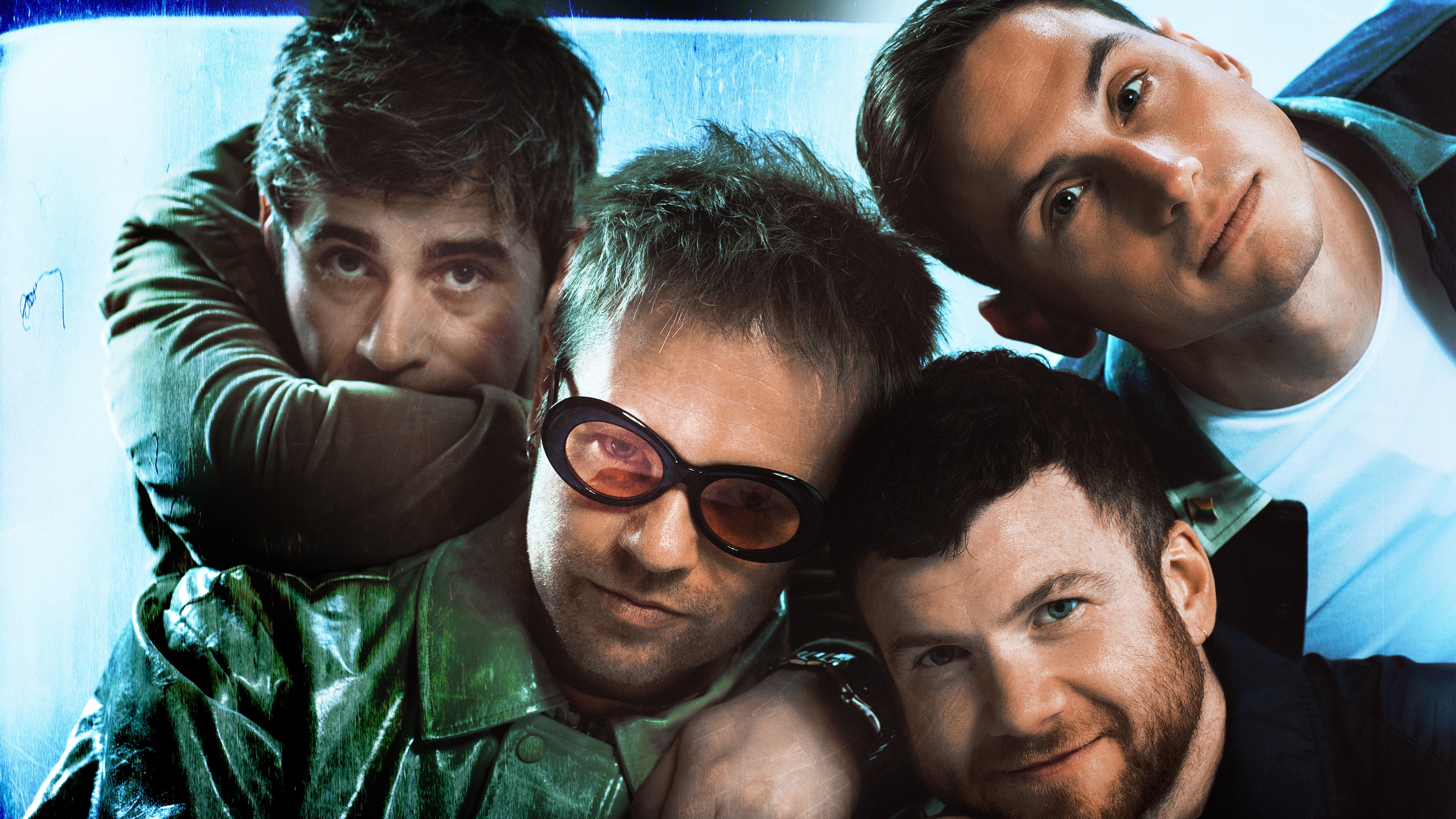 Enter Shikari recently released the music video for their new single "(pls) set me on fire," which was directed by the band's own Rou Reynolds.
Talking about the video, Reynolds said "I've not always been happy with our previous music videos, so figured I'd put my money where my mouth was and direct these ones myself. I wanted the (pls) set me on fire video to feel minimal and uncomplicated, which is actually the polar opposite of the next video.
"So, given that the main function of this video is really just to set up the next one, I think it came out fucking great."
Watch the video below.
"(pls) set me on fire" is taken from Enter Shikari's upcoming album A Kiss For The Whole World, out on April 21st.
Foo Fighters and Green Day to headline Harley-Davidson Homecoming festival
Harley-Davidson will celebrate its 120th anniversary with a four-day music festival in Milwaukee with headliners Foo Fighters and Green Day.
Other acts on the bill include Social Distortion, Joan Jett and the Blackhearts, Phantogram, White Reaper, Kennyhoopla, and Cody Jinks.
The festival takes place July 13th – 16th in Milwaukee. Single-day and two-day passes are on sale now.
David Crosby, member of Crosby, Stills, Nash, & Young, has died
David Crosby, the legendary songwriter and member of Crosby, Stills, Nash, & Young, died on January 18th. He was 81 years old.
"It is with great sadness after a long illness, that our beloved David (Croz) Crosby has passed away," his wife wrote in a statement. "He was lovingly surrounded by his wife and soulmate Jan and son Django. Although he is no longer here with us, his humanity and kind soul will continue to guide and inspire us. His legacy will continue to live on through his legendary music. Peace, love, and harmony to all who knew David and those he touched. We will miss him dearly. At this time, we respectfully and kindly ask for privacy as we grieve and try to deal with our profound loss. Thank you for the love and prayers."
Crosby started as a member of The Byrds in 1964 and moved on to form supergroup Crosby, Stills, Nash, & Young with Graham Nash, Stephen Stills, and Neil Young. Crosby released eight solo albums during his lifetime.
Our thoughts go out to Crosby's friends and family during this time.
Metallica address "the darkness we feel inside" on new single
Over the weekend, Metallica debut the second single from their upcoming album 72 Seasons. The new track "Screaming Suicide" is a heavy one as it "addresses the taboo word of suicide" according to frontman James Hetfield.
"The intention is to communicate about the darkness we feel inside. It's ridiculous to think we should deny that we have these thoughts. At one point or another I believe most people have thought about it. To face it is to speak the unspoken. If it's a human experience, we should be able to talk about it. You are not alone."
Watch the video below.
Metallica's new album, 72 Seasons, drops on April 14th.
Tours on sale this week
Legendary rock group Jane's Addiction will embark on a brief west coast tour starting March 4th in Bakersfield, California and wrap up in Reno, Nevada on March 12th. After that, they'll play Lollapalooza Argentina (March 18th), Lollapalooza Chile (March 19th), and Lollapalooza Brazil (March 25th). Tickets for U.S. shows are now on sale.
Two titans of metal are teaming up for a brutal co-headlining tour. Mastodon and Gojira will head out on the "Mega-Monsters Tour" this spring and summer. The spring leg starts April 18th in Portland, Oregon and runs until May 11th in Reading, Pennsylvania. The summer leg kicks off August 9th in Cincinnati, Ohio and wraps up September 2nd in Denver, Colorado. Get tickets and details here.
The Black Dahlia Murder will head out on their first tour since the passing of frontman Trevor Strnad this spring. Terror, Frozen Soul, Fuming Mouth, and Phobopholic join as support. "The Verminous Remnant Tour" starts with a performance at the Decibel Metal & Beer Fest in Philadelphia on April 14th and runs through May 26th with a show in Minneapolis, Minnesota. Get tickets here.
Clutch are set to embark on their "No Stars Above Tour" with Amigo the Devil and Nate Bergman this spring. The outing kicks off on April 11th in Norfolk, Virginia and wraps up May 18th in Sayreville, New Jersey. Tickets are available now.
Related Images: