While You Were Away: Why Daft Punk Broke Up, BABYMETAL's New Video, Underoath On James Smith Split, And More
After a brief break, While You Were Away returns this week! Read about the real reason Daft Punk broke up, hear new music from BABYMETAL and Linkin Park, plus Underoath speak about their recent split with James Smith, and more.
Thomas Bangalter reveals why Daft Punk broke up
It's been two years since Daft Punk officially split up. Now, co-founder Thomas Bangalter has shed some light on what led to the decision in an interview with BBC revealing he became uncomfortable with the merging of music and technology.
"[Daft Punk] was an exploration, I would say, starting with the machines and going away from them. I love technology as a tool [but] I'm somehow terrified of the nature of the relationship between the machines and ourselves," Bangalter explained.
"We tried to use these machines to express something extremely moving that a machine cannot feel, but a human can. We were always on the side of humanity and not on the side of technology," he added.
But with the rise of artificial intelligence and algorithmic technologies, Bangalter said, "the last thing I would want to be, in the world we live in, in 2023, is a robot."
Daft Punk will release a deluxe reissue of their final album Random Access Memories on May 12th.
Underoath break silence on split with guitarist James Smith
Underoath have shared a statement regarding their recent split with guitarist James Smith.
"As some of you have noticed, James was not on the Blind Obedience tour and we want to clarify that we have officially decided to part ways," the statement begins. "We care for James, we want the best for him, and that will never change. There were differences that we hoped we'd be able to work through that unfortunately, we realized weren't able to be."
The band stayed hushed regarding what caused the split saying they were not at liberty to discuss the details. "This was an incredibly difficult situation and isn't something that can or should be addressed on the internet and we hope y'all understand," they wrote before adding, "We appreciate you all. Thank you all so much for all the support over the years and we'll see you soon."
Smith broke the news of his departure last week (March 28) when he posted a statement in the middle of their U.S. tour. "After 20 years of music and friendship, I was informed that I'm no longer a member of Underoath," he wrote. Read his full statement here.
— Underoath (@UnderoathBand) April 7, 2023
Linkin Park share previously unreleased track 'Massive' from 'Meteora' sessions
Linkin Park's massive Meteroa 20th anniversary edition came out last Friday (April 7). To celebrate, the band shared another previously unreleased song from those sessions titled "Massive."
Speaking about "Massive" and another rare track "Healing Foot" Mike Shinoda told Vulture "One of those two I think I tried to resurrect during [2007's] Minutes to Midnight, and … it was like, 'No man, we don't want to look backward at all.'"
He added, "So this is all about that 2003 moment. There's a certain level of quality control going on. We want to make sure that when we put something together, it's thoughtful and we've done our best. Is it going to be perfect? No. Is it going to appeal to everybody? Of course not."
Listen to "Massive" below.
BABYMETAL share first music video with new member MOMOMETAL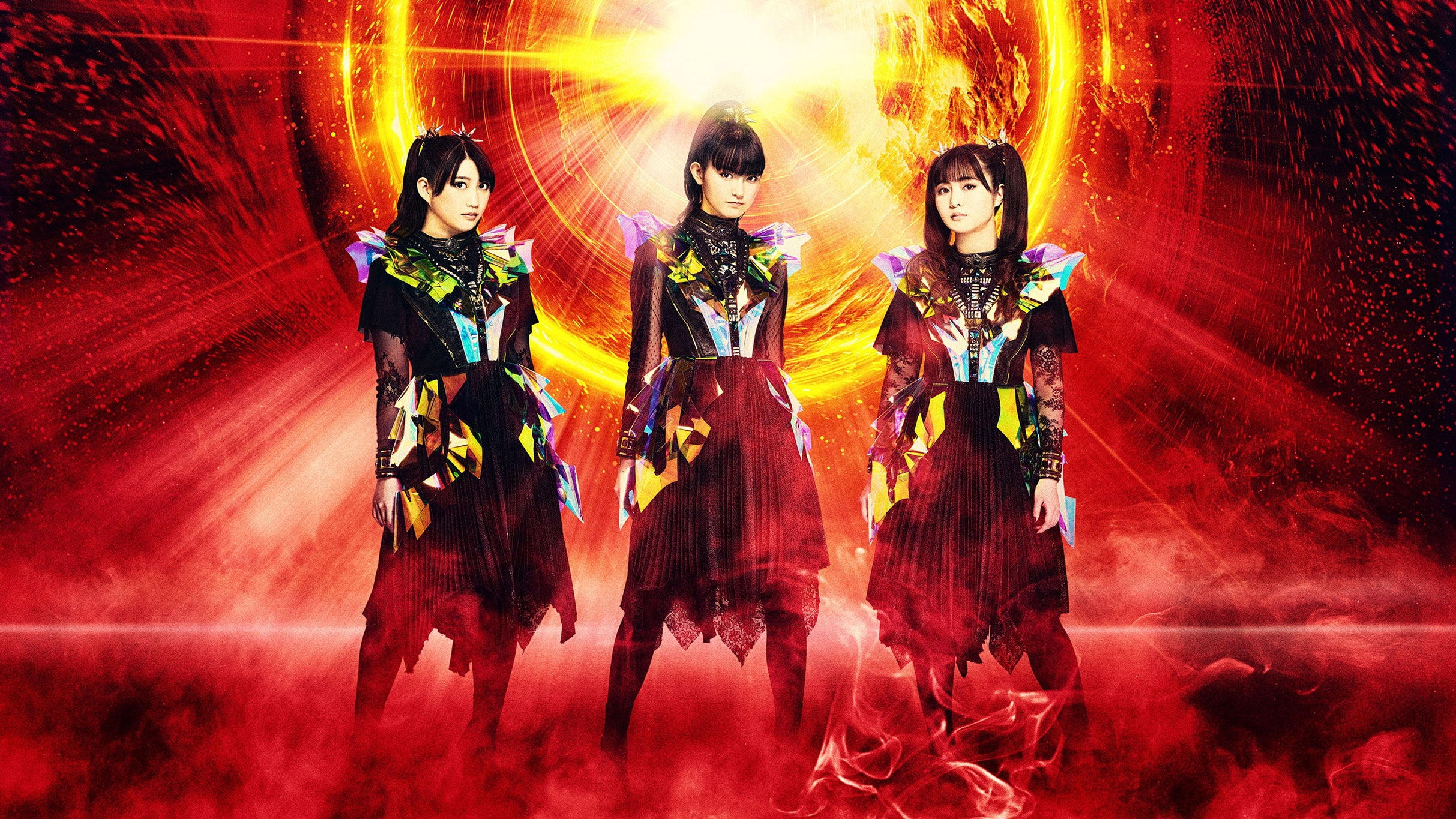 Last week, BABYMETAL announced they were a trio once again and welcomed new member Momoko Okazaki aka MOMOMETAL to the fold. Now, they've shared their first music video with MOMOMETAL for their song "Mirror Mirror."
The video features the trio performing their signature dance moves while singing the song on stage. MOMOMETAL fits right in as if she's always been a member and in some ways she has. She previously served as one of the band's backup dancers, known as Avengers, since 2019.
Watch the video below.
Tours on sale this week
Incubus will hit the road this summer for a 29-date US tour with Badflower and Paris Jackson starting July 21st in Eugene, Oregon. The tour concludes on August 29th in Grand Junction, Colorado. Tickets are available now.
The All-American Rejects will embark on their first headlining tour in a decade this summer. The "Wet Hot All-American Summer Tour" starts August 11th in Tampa with special guests The Get Up Kids, New Found Glory, Motion City Soundtrack, and The Starting Line. Get all the details here.
Poppy and PVRIS will head out on the "Godless/Goddess" co-headling tour with Tommy Genesis and Pom Pom Squad this summer. The tour kicks off on August 18th in Seattle, Washington, and wraps up on September 15th in Toronto, Ontario. Tickets are currently on sale.
New wave icons Duran Duran recently announced their 2023 North American tour with Nile Rodgers & Chic and Bastille. The "Future Past North American Tour" launches May 28th in San Jose, California, and runs through September 22nd in Queens, New York. Get tickets here.