While You Were Away: New BABYMETAL, Dia De Los Deftones 2023, Slipknot's 'Look Outside Your Window' Release, And More
After a two-week break While You Were Away is back ready to fill you in on the music news you missed! This week, we're talking about the new BABYMETAL, plus Slipknot's long-rumored Look Outside Your Window album, the 2023 edition of Dia De Los Deftones, and more.
Slipknot's 'Look Outside Your Window' may be released next year
Slipknot's unreleased album Look Outside Your Window could finally see the light of day, according to frontman Corey Taylor.
In a new interview with NME, Taylor spoke about the rumored record and revealed why it has been delayed for so long.
"I was talking to Clown about it the other day and he goes, 'One of the reasons it hasn't come out is because you keep putting shit out, which keeps conflicting with when I want to release it!'" he laughs. "I was like, 'Fuck dude, why didn't you tell me?' He says, 'Fuck, Taylor – you just got too much shit!'
"It's sounding like he's got a release date that he can finally lock in, and I have promised him that I won't release anything that will ruin that.
"I think it's going to be next year – finally, man!"
Read the full interview here.
BABYMETAL team up with Tom Morello for new song 'METAL!!'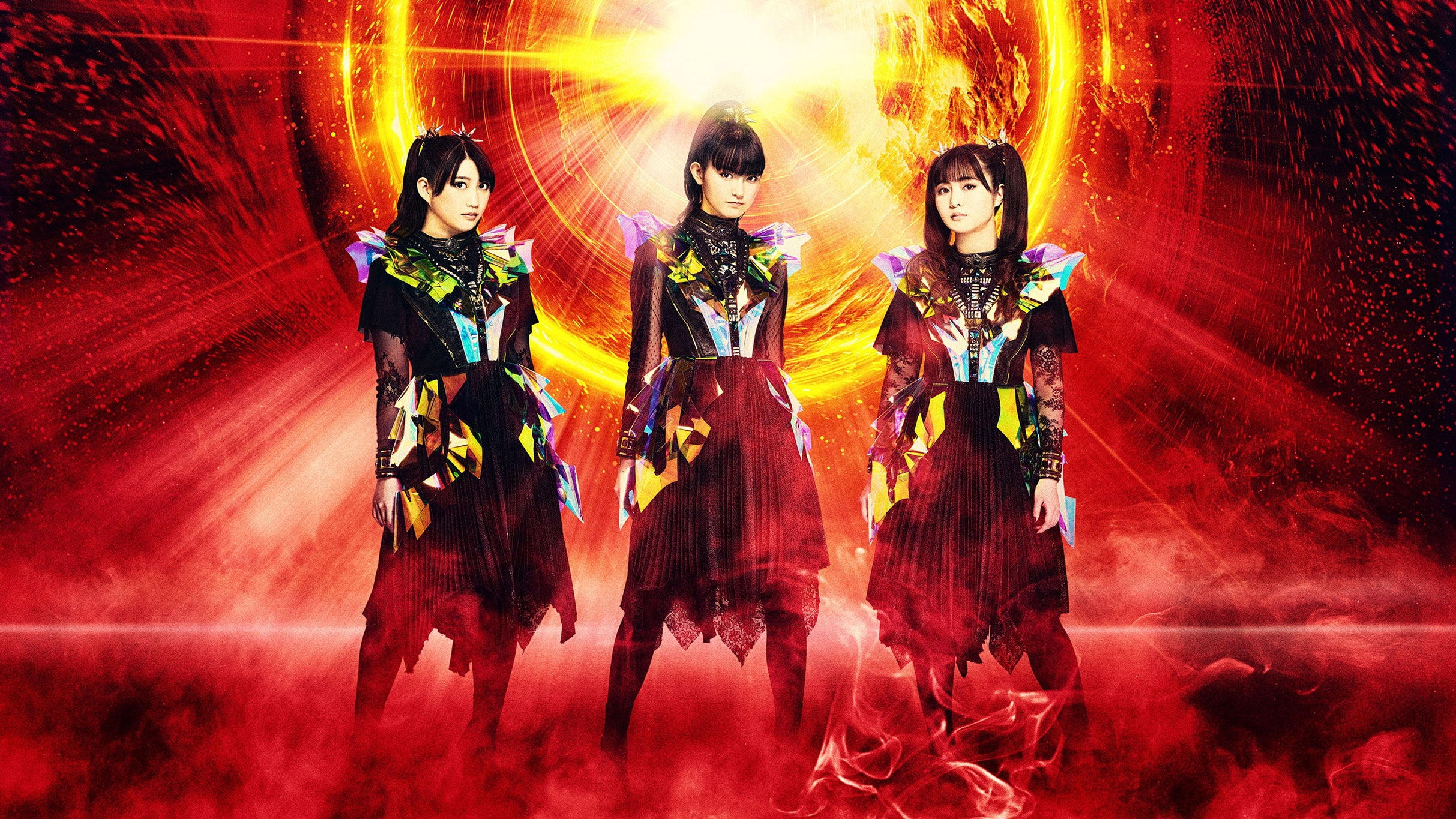 BABYMETAL have joined forces with Rage Against the Machine's Tom Morello for their new song "METAL!!," their first with new member Momoko Okazaki aka Momometal, who joined the band earlier this year following the 2018 departure of Yuimetal.
Hear the song below.
CHVRCHES announce 10th anniversary reissue of debut album
CHVRCHES will celebrate the 10th anniversary of their debut album, The Bones of What You Believe, with a reissue due out October 13th.
The anniversary edition will feature four previously-unheard songs and five live recordings from 2013. Ahead of its release, the band have shared new single "Manhattan."
"It feels quite strange that Bones is almost a decade old," vocalist Lauren Mayberry said in a statement. "In some ways, it's like it just happened, but also like that era was a lifetime ago. We are very grateful to all the fans who gave that album a special place in their heart, and still show us so much kindness today."
Pre-order The Bones Of What You Believe (10th Anniversary Edition) here.
Deftones announce 2023 Dia De Los Deftones festival
Deftones recently announced the fourth edition of their Dia De Los Deftones festival happening November 4th at Petco Park in San Deigo, California.
This year's lineup includes 100 Gecs, Knocked Loose, Doechii, Pinback, Pieri, Rile, and Capra. As usual, Deftones themselves will headline the event. Tickets are on sale now.
See the full lineup below.
Tours on sale this week
Electronic rockers Pendulum have announced a six-date UK arena tour for next spring. The tour starts March 24th in Leeds and wraps up March 31st in Glasgow. Tickets are on sale now.
GWAR will embark on their "Age of Imbeciles" North American tour with Negative Approach, X-Cops, and Cancer Christ this fall. The tour kicks off October 11th in Hampton Beach, New Hampshire, and wraps up October 30th in Orlando, Florida. Get tickets and details here.
Harm's Way will hit the road in support of their upcoming album Common Suffering in October starting with a show in Milwaukee, Wisconsin on October 18th. The tour wraps up on November 16th in Kansas City, Missouri. Tickets are available now.
The Used are returning to the UK for their first headline tour in five years. The tour launches December 4th in Manchester and runs through December 9th in Birmingham. The Home Team and Honey Revenge join as support. Get all the details here.