While You Were Away: RIP Taylor Hawkins, New Music From Red Hot Chili Peppers, The Gaslight Anthem Reunites, And More
On this week's While You Were Away, we're remembering Taylor Hawkins, listening to new Red Hot Chili Peppers, talking about The Gaslight Anthem's return and more.
Taylor Hawkins, Foo Fighters Drummer, Dies At 50
Taylor Hawkins, the energetic drummer for the Foo Fighters, died over the weekend. He was 50 years old. Hawkins was found in his hotel room in Bogota, Columbia on Friday (Mar. 25) hours before the band's headlining set at Festival Estéreo.
The band released a statement on social  media saying:
"The Foo Fighters family is devastated by the tragic and untimely loss of our beloved Taylor Hawkins. His musical spirit and infectious laughter will live on with all of us forever. Our hearts go out to his wife, children and family, and we ask that their privacy be treated with the utmost respect in this unimaginably difficult time."
The Associated Press reports that Bogota's emergency center received a report of a patient with "chest pain" and sent an ambulance to the Four Seasons Casa Medina hotel where the band was staying.
A urine toxicological test showed traces of several drugs in Hawkins' system, including marijuana, opioids, tricyclic antidepressants, and benzodiazepines.
Hawkins was one of the major driving forces of the Foo Fighters. He had an infectious energy and seeing his beaming smile behind the drumkit always made you feel good. Our thoughts go out to Hawkins' family and friends during this difficult time.
Gaslight Anthem Returns After 7-Year Hiatus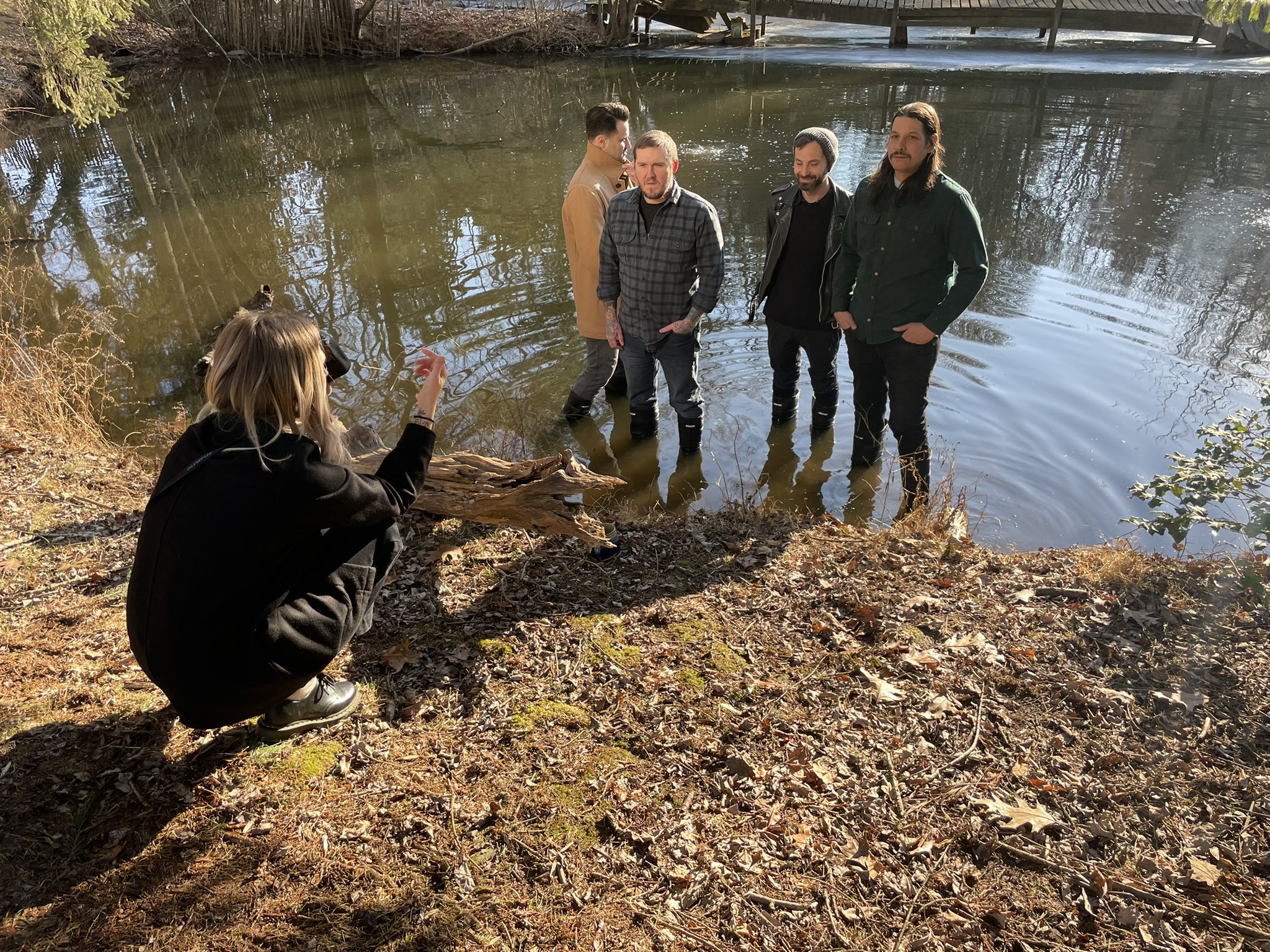 The Gaslight Anthem are back! Singer Brian Fallon revealed that the band have reunited, ending their "indefinite hiatus," which only lasted seven years. Not only that, the band will also embark on a tour later this year.
Fallon shared the news on social media saying:
"Hello everyone, Brian here," Fallon stated, explaining, "I hate to disappoint you, but I need to inform you that there will not be a 10th-anniversary Handwritten Tour, or a documentary. However, I am very pleased to announce to you all that The Gaslight Anthem is returning to full time status as a band," stated Fallon. "We'll be announcing a lot of tour dates in the next couple of days. We're also beginning to write new songs for what will be our sixth LP. We're looking forward to the future and seeing you all again. We want to thank you for staying with us."
Read their statement below.
Hello everyone, Brian here. I hate to disappoint you, but I need to inform you that there will not be a 10th anniversary Handwritten Tour, or a documentary… However, I am very pleased to announce to you all that The Gaslight Anthem is returning to full time status as a band. pic.twitter.com/XtAZEDOWdw

— The Gaslight Anthem (@gaslightanthem) March 25, 2022
Red Hot Chili Peppers Release New Song 'Not The One'
As a final preview of their upcoming album, Unlimited Love, the Red Hot Chili Peppers have shared their new single "Not the One."
Speaking about the song with Zane Lowe on Apple Music 1, singer Anthony Kiedis said:
"Flea had put together a drum machine and bass song in his cobweb-covered garage. It was not what you hear today for Not The One, because the bridge was the verse and the chorus was the bridge, and it was completely inverted.
"Every day after band practice, I ride home and I listen to what we've done that day over and over and over and over hoping that it sparks something or that I hear the right melody or something, anything. In that case, I started hearing that entire song on the way home, but completely inverted from the way he had arranged it. When you start something, you get a little bit married to it. I came in the next day and I said, 'Flea, I know this is not what you had in mind, but is it alright if I sing the verse over the chorus and the chorus over the bridge?' He's like, 'Yeah, do whatever you want.' I was like, 'Really?' He's like, 'Yeah, yeah, whatever…' because he wrote a beautiful thing. I thought maybe he wanted to keep it as it was written. On this particular day, he was so supportive and that was super helpful.
"I think I was going through a very lonely and introspective month. This idea came about I think I know who you are, but maybe I don't. You think you know who I am, but maybe you don't and especially in intimate relationships, like we know we all present something and people always have an idea, but what would happen if we just showed each other our very worst from the very start?"
Listen to the song below.
Unlimited Love drops April 1st. Pre-order a copy here.
Dave Grohl Releases New Metal EP As Dream Widow
Dave Grohl has released a new extreme metal EP under the name Dream Widow to coincide with the release of the Foo Fighters new horror-comedy movie, Studio 666.
Speaking with Variety, Dave Grohl explained how the record came to fruition:
"When we started writing the script, we had the idea of there being this epic metal opus that — once completed — would release the demon in the house," says Grohl.
"I said, 'Oh, fuck, I've got a million riffs.' So I recorded this 13 or 14-minute long instrumental just by myself that's very metal, and it's meant to be from the band Dream Widow. Then, I furthered that idea by making a whole record by Dream Widow that would be their lost album that they recorded before they were murdered. Horror films and metal kind of go hand in hand," he added.
Listen to the EP below.
Tours On Sale This Week
Rob Zombie is teaming up with Static-X, Mudvayne, and Powerman 5000 for the "Freaks on Parade" tour, which kicks off July 20th in Missouri. Get details and tickets here.
Måneskin will embark on their first-ever headline world tour this fall with the North American leg starting Halloween night in Seattle, Washington. Tickets are on sale now.
Nine Inch Nails have expanded their U.K. tour with three new dates. The tour now includes shows at O2 Academy Glasgow, O2 Apollo Manchester and London's O2 Academy Brixton in June. Find all the details here.
Shinedown have added a fourth leg to their 2022 tour. The late summer/fall leg starts September 3rd in Kansas City and wraps up October 8th in Anaheim, California. Get tickets here.