While You Were Away: New Music From WARGASM And The Gaslight Anthem, Plus Green Day Outtakes, And More
On this week's edition of While You Were Away, we're checking out new music from WARGASM, Motionless in White, and The Gaslight Anthem, plus obsessing over Green Day's Dookie outtakes and more.
The Gaslight Anthem share new single 'Little Fires' featuring PUP's Stefan Babcock
Back in July, The Gaslight Anthem teamed up with Bruce Springsteen for "History Books." This time, the band have teamed up with PUP's Stefan Babcock for new single "Little Fires."
"Little Fires is like the opposite end of the spectrum from the frustration you feel in History Books," frontman Brian Fallon says. "It's an empowerment song, about refusing to play along with the kind of people who always seem to be throwing a grenade into the room for no particular reason."
Listen to the song below.
Green Day share unreleased 'Dookie' outtakes
In anticipation of Dookie 30th Anniversary Deluxe Edition, Green Day have shared unreleased outtakes from the Dookie recording sessions.
The outtakes include their cover of Rufus Thomas' "Walking the Dog" along with re-recorded versions of Kerplunk tracks "Christie Road" and "409 In Your Coffeemaker."
Listen to the outtakes below.
Dookie 30th Anniversary Deluxe Edition arrives September 29th. Pre-order it here.
WARGASM team up with Fred Durst for new song 'Bang Ya Head'
WARGASM have shared their new song "Bang Ya Head" featuring none other than Limp Bizkit's Fred Durst.
"When I was working in bars it always drove me insane how much it costs us to live, and how little money we make," says Sam Matlock of the song. "The worlds going fucking crazy and everything's getting so expensive – how the fuck are we meant to buy a life? It's just this nightmare cycle until you get lucky. Like banging your head against a brick wall over and over and over – you bang your head until you break your fucking neck.
"We took that energy and put it onto a guitar at our friend's house in LA, then a microphone in a bathroom somewhere so the neighbours weren't too pissed off, then we asked the one and only Fred Durst if he wanted to join in and he did – now we have this monstrosity. We've been waiting so damn long for you to hear this…"
Hear the song below.
WARGASM's debut album Venom arrives on October 27th. Pre-order it here.
Motionless In White shares 'Sign of Life' music video
To celebrate the release of Scoring The End of The World (Deluxe Edition), Motionless in White have shared their new music video for "Sign of Life."
The clip, directed by Jensen Noen, shows frontman Chris Motionless, who's sporting a new spikey purple haircut, giving an intense performance to himself lying down in a hospital bed.
Watch the video below.
Stream Scoring The End of The World (Deluxe Edition) here.
Tours on sale this week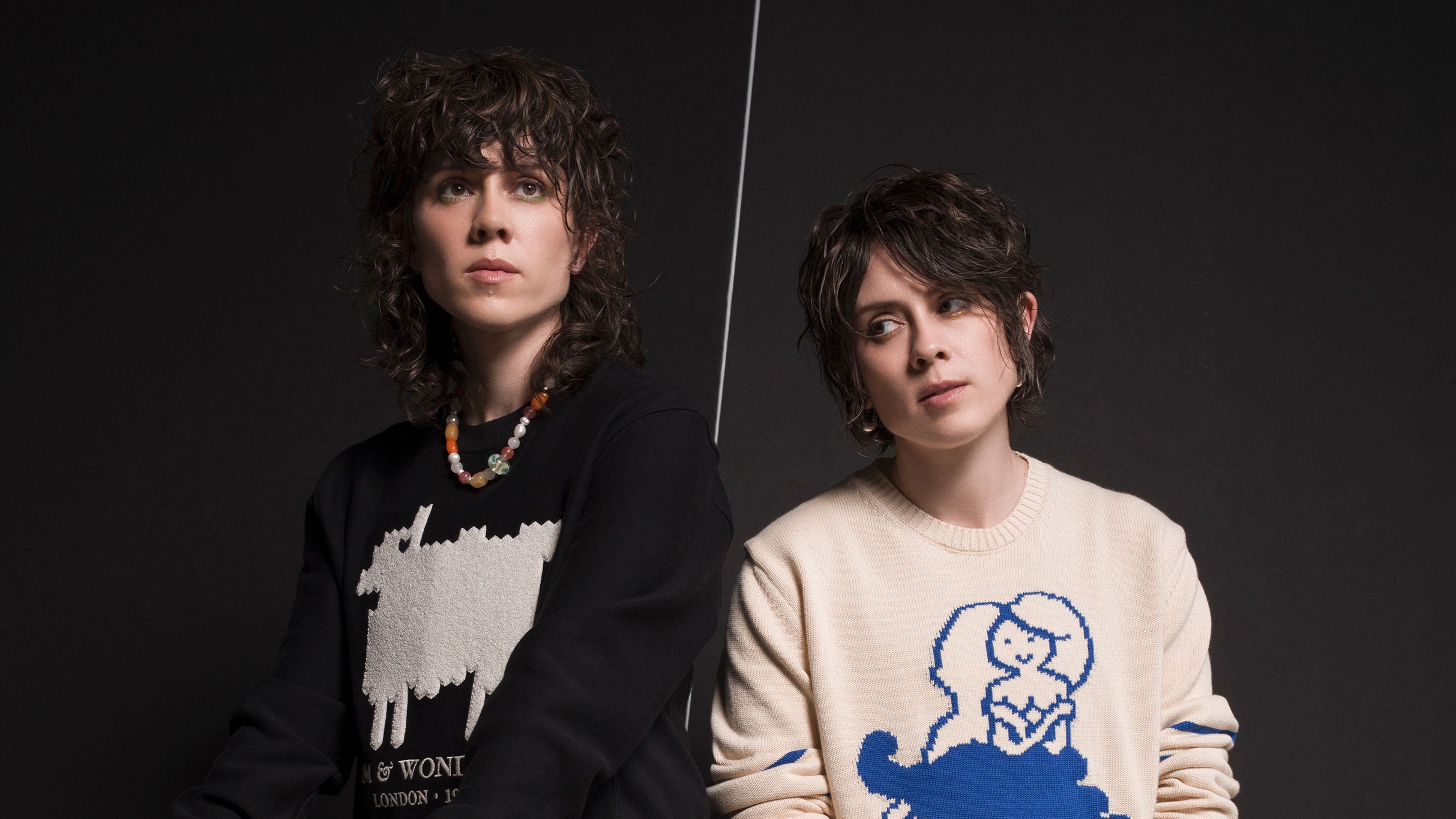 Tegan and Sara will celebrate the 20th anniversary of If It Was You with a string acoustic tour where they'll play the record in its entirety along with some fan favorites. The acoustic tour kicks off in Richmond Hill, Ontario on March 20th and wraps up on April 7th in Guelph, Ontario. Get all the details here.
In support of her new album, The Land is Inhospitable And So Are We, Mitski recently announced a string of North American acoustic shows. The "Amateur Mistake" tour launches September 11th in Mexico City and wraps up September 29th in Toronto, Ontario. Find more information here.
Enter Shikari have announced two new shows in Dublin and Belfast, marking their first shows there since 2017. The band will play The Academy in Dublin on March 22nd followed by Belfast's Limelight on March 23rd. Get tickets here.
Jesus Piece recently announced a 12-date European/UK tour, which starts in the Netherlands on November 29th and wraps up on December 14th in London. Tickets are on sale now.
Related Images: